our clients are saying...
Mrs. Carrie Tanner was our Attorney in the adoption of our daughter. We were very impressed with the way she represented herself and our family. She is an amazing person and attorney. Her passion for what she does definitely shows! Thanks Mrs. Tanner for doing what you do and doing it well! Sincerely thankful.

Family Court Client - Represented by Carrie Tanner

Hi Zack, just wanted you to know C is working and doing great. I think of you often and pray you are doing well. I will never forget what you did for our family. You are very special to us. God bless you and your family.

General Sessions client - Represented by Zack Atkinson

I cannot say thank you enough for your willingness, determination and communication regarding my case. I have received all of the documentation from the courts and I am so relieved to have this behind me! I have posted positive reviews on yellowpages.com and yellowbook.com. Thank you for standing by me and being in my corner. You guys are a blessing! May God bless You ALWAYS! 

DUI Client - Represented by Zack Atkinson

Words cannot express the gratitude that my wife and I have for you and your efforts in resolving this issue for our son. I know that tonight when I get home, my wife can relax and feel good knowing that this bump in the road is in the past. I truly believe that she can do that because of the hard work and personal interest you put into my son's case. I, as a father and husband, cannot thank you enough. Again, thank you very much for helping my family.

Criminal/General Sessions Client - Represented by Zack Atkinson

During this difficult time in my life you made me feel you could help me get my life back on track. George made me feel comfortable in an uncomfortable situation because he was both honest and optimistic about my case. He told me the truth, the worst case scenario, then ultimately fought for and achieved the best possible scenario. You always smiled and stayed positive, never judgmental. I will always appreciate your counsel, advocacy and friendship. Thank you again for all of your hard work.

Represented by George Speedy

I would like to express my sincerest gratitude for your dedication to my case and your hard work. Words cannot truly express my gratefulness for having a dedicated attorney as you. When it was necessary to meet to discuss my case, George was willing to accommodate my schedule. He was also there for me to personally take my phone calls or promptly returned any messages that I left for him. George went far beyond what I would have expected to keep me updated on the details of my case. He was professional and well-prepared in the courtroom and handled every aspect of the case smoothly and with integrity.

Represented by George Speedy

I was involved in a very bad accident while riding a motorcycle. I was hit by a car and injured very badly. After months of surgeries and physical therapy, I was not only broken physically, but financially as well. I was unable to work for months, and I can't tell you the toll that this accident put on me. After meeting with George Speedy and explaining my situation, I knew he was the right attorney to represent me. When I wanted to settle my case early on he encouraged me to be patient. He was right! I ended up settling my case for a sum that was far more than I thought I could get. Finally, I am able to put my life back together again. Thank you George Speedy!

Represented by George Speedy

Carrie Tanner has been more than my legal counsel during the most difficult and complicated times of my life - she's been a life-long friend. While her friendship is invaluable, her professionalism and ability to navigate complex cases with ease is unparalleled. Carrie has the rare combination of keen legal expertise and sensitivity to her clients' needs. She is a very thorough attorney who looks at every possible angle of a case. Her advice regarding the law and negotiations with the opposing party were clear and effective. Her prompt response to situations, professional demeanor, and genuine concern kept me at ease throughout a very complicated case with multiple court appearances. While I hope I never have to see the inside of family court again, I know that if I do Carrie is the legal expert I trust for clear guidance, assertive counsel, and supportive friendship.

Family Court Client - Represented by Carrie Tanner

I received a speeding citation for 80 MPH in a 55 MPH zone in SC and being from NC anything over 15 MPH is a loss of your license for 60 day's, plus 3 points off your driver's license, not to mention the increase in your insurance. The fine was $486.00. I decided to call Speedy, Tanner, Atkinson& Cook, and spoke with Zack Atkinson. He asked me to fax him a copy of my citation and he would look into it. An hour later I received an e-mail from Mr. Atkinson telling me all was handled and my ticket was reduced to only 10 MPH over the speed limit with no loss of license. The ticket was paid and handled by Mr. Atkinson and was reduced to $ 86.00. Mr. Atkinson saved me a lot of money with no court appearance and no loss of my driver's license in NC. All this was done in less than 2 hours. That is what I call very good legal work. Why would anyone consider calling any other law firm than Speedy, Tanner, Atkinson & Cook. They simply took care of everything for me with one simple phone call.

North Carolina Speeding Ticket - Represented by Zack Atkinson

I am a single father and it is very hard for a single father to win in a custody case, but Carrie Tanner was able to get me custody of my daughter. Carrie encouraged me to be patient so that the court could do its work and it paid off. She and her staff were always "Johnny-on-the-spot" for me. I would recommend her to all my family and friends.

Family Court Client - Represented by Carrie Tanner

We want to thank you for everything. You made the impossible possible. There really are no words to express our gratitude to you. B will make the best of this chance he has been given and I believe will become a man with great character and compassion. Criminal/General Sessions Client

- Represented by Zack Atkinson

When my case came to trial I felt so confident when Mr. Speedy showed up in court with Zack Atkinson and Trey Cook. When my case was resolved I could tell that they were genuinely happy for me. If it weren't for Mr. Speedy I could be sitting in jail for something I did not do. I can never repay Mr. Speedy for what he did for me.

Criminal/General Sessions Client - Represented by George Speedy

George Speedy represented me for a very serious, violent crime that I was accused of, but did not commit. I know that many people believed that I was involved in this crime, but George Speedy was not one of them. He believed that I was innocent and represented me that way. During this time I spent a lot of time in his office and everyone that worked there was so nice and helpful to me. I was never made to feel bad or ashamed about what I was charged with.

Represented by George Speedy

I would recommend George Speedy to anyone with great confidence that he will do a great job for you. Thank You.

Criminal Client/General Sessions - Represented by George Speedy

Enclosed is the payment for my court case. Thank you so much for dealing with this for me. It is a huge weight off of my shoulders and I am very happy for choosing you.

Represented by Zack Atkinson for Public Disorderly Conduct at the Carolina Cup

Mr. Speedy did his job very well. From the first time I met with him, he was honest and up front with me. I didn't have to do anything. He took care of everything, and I didn't have to hassle with the insurance company. He represented me to the fullest. He was a blessing from God!

Personal Injury Client - Represented by George Speedy

Awesome! You all are magnificent! I can't thank you enough!
The statements above are a small sample of comments from the thousands of satisfied clients that Speedy, Tanner, and Atkinson, LLC has served. We believe that our decades-long track record of success, and client testimonials, speak for themselves. Case results matter - and so do people. All testimonials are based on specific cases with specific facts. Each case is unique. Results of individual testimonials are not indicative of future performance or to be interpreted as guarantees of future success.
Our Attorneys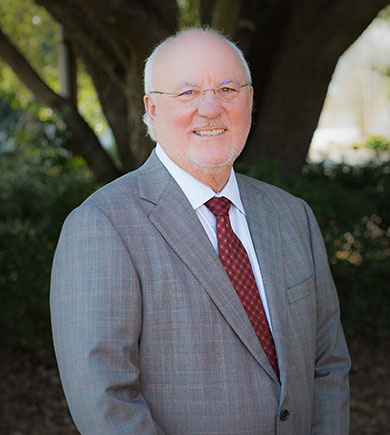 ">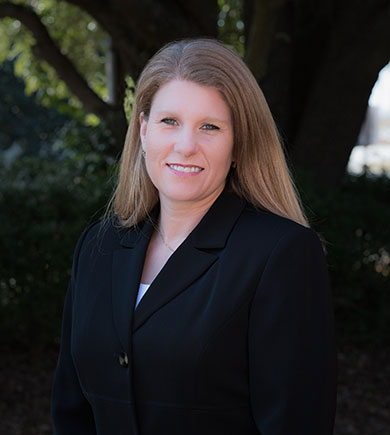 ">
">